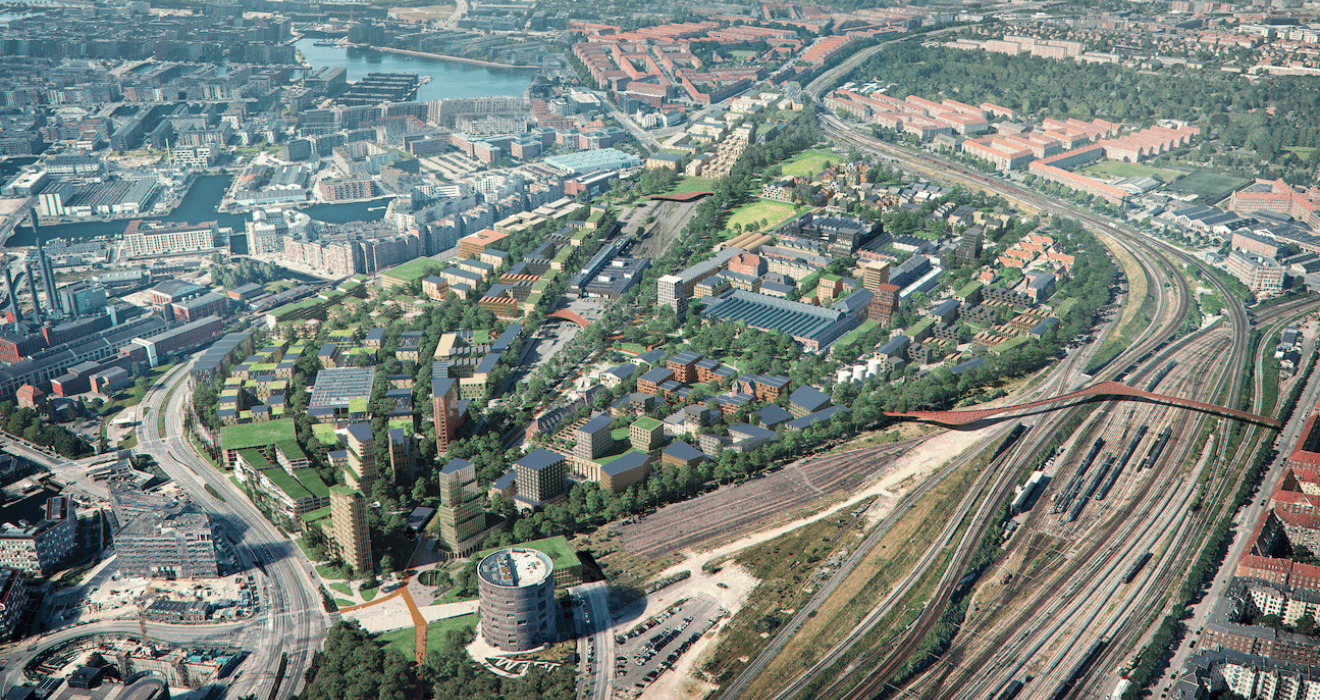 The southeastern part of Jernbanebyen sold to Baneby Konsortiet
We have advised Baneby Konsortiet, equally owned by NREP, Novo Holdings and Industriens Pension, in acquisition of a part of Jernbanebyen, an urban development project in central Copenhagen that will become a new, modern district.
When a new local plan is adopted, the construction of 140,000 square metres of mixed residential and commercial areas will begin. Jernbanebyen is expected to cover a total of 475,000 square metres.
NREP, Novo Holdings and Industriens Pension will take part in the development of Jernbanebyen and contribute to the ambition of creating a green, partly vehicle-free district that will become one of the world's healthiest. The development of the district will focus on indoor climate, acoustics, and daylight, use environmentally friendly and energy-efficient building materials, and hold recreational areas such as parks and football fields in the district.
We advised the consortium through the transaction and the continued development of Jernbanebyen's southeastern part drawing on specialists in both real estate transactions, property development and property management.